Greenwood Eye Clinic is a comprehensive eye care center comprised of experienced professionals whose top priority is helping their patients achieve a better quality of life. For your protection, we are an insured, certified, and licensed state business including Board Certified Surgeons and Physicians specializing in ophthalmology. Losing one's vision can be an extremely disturbing experience, be it gradually or suddenly. Many of the causes of vision loss are treatable. If you, or a loved one, are experiencing any diminished vision, it is important that you come to the most trusted eye care center in the area. Our physicians are trained to look for, identify, and treat a wide variety of eye diseases and conditions, and we won't be satisfied until you are.

Greenwood Eye Care Center is proficient at diagnosing and treating a wide variety of eye conditions.
Some of our services include:
Cataract Surgery
Eye Injury and Disease Treatment
Laser Surgery for Diabetes and Glaucoma
Laser Vision Correction Treatment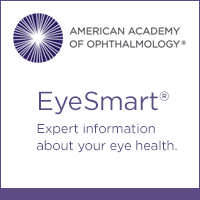 Interested in Greenwood Eye Clinic?